My frozen pizza cooking skills have become legendary. After watching me shamelessly brag about it on Facebook and Twitter, my cousin and food blogger Jeni Flaa challenged me to write a guest post. Here it is:
——————————————-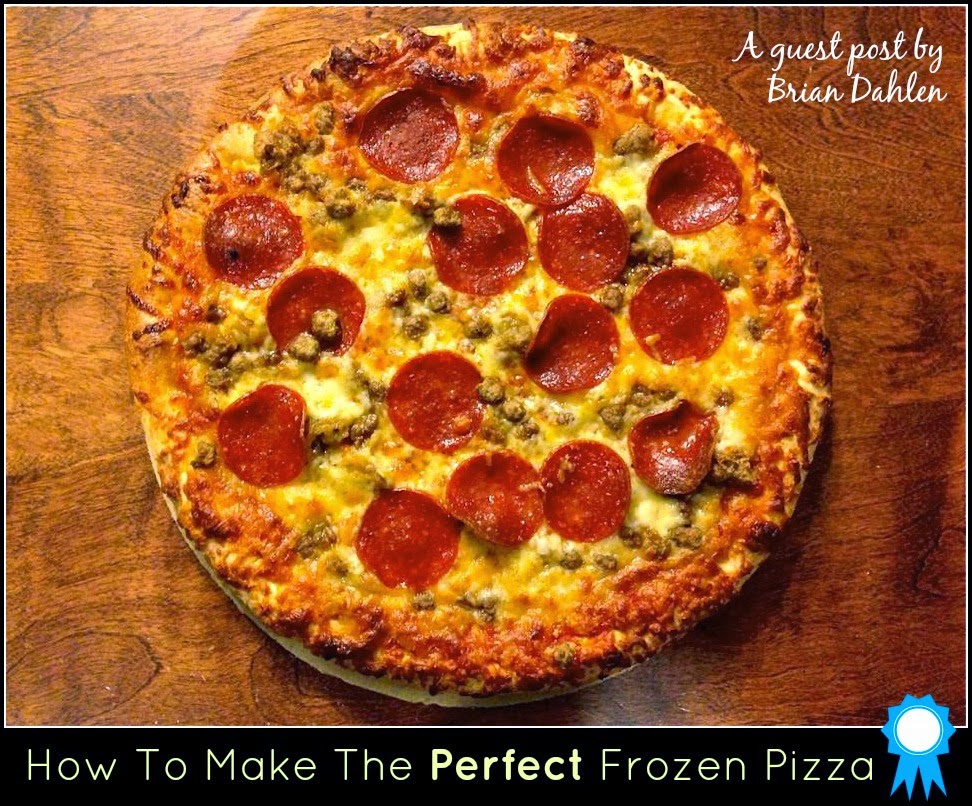 I'm not a chef. I'm not a cook either. But I'm a self-professed master of the frozen food arts.
Many culinary experts quickly dismiss frozen foods, and yet I guarantee they all make them. Frozen foods are what everyone makes when they don't feel like cooking or eating out. Tragically, I've watched many good cooks completely butcher a frozen meal. They laugh-off the disgusting results and blame the food. I think we all know whose fault it is.
I'm here to stop the madness.
While I won't reveal all of my frozen food preparation secrets, I'll share the fundamentals needed to prepare the most popular of all freezer meals: The frozen pizza.
Brace yourself. Here's my 13 step frozen pizza secret recipe:
STEP #1: Remove the battery from your kitchen smoke detector. My technique is guaranteed to set that thing off. At least once. So either get ready to scare your family, or just take out the battery. Only truly good frozen pizza chefs know about this step.
. . . .
Read the full post HERE
. . . .