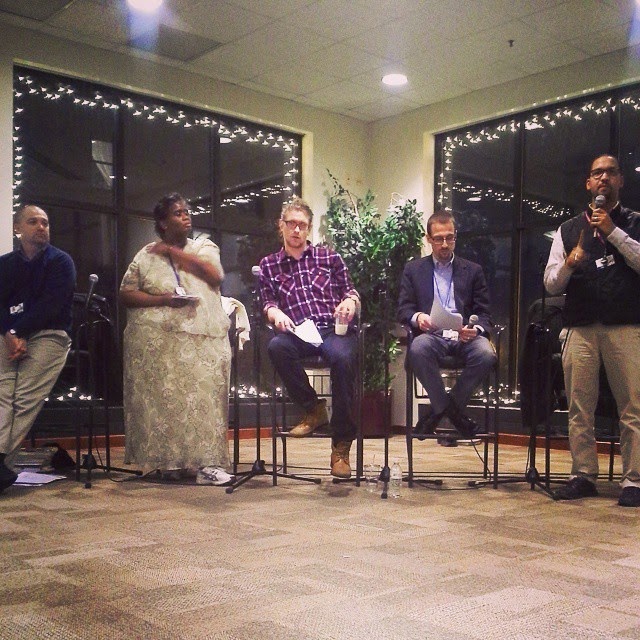 It's time for Christians to have productive conversations about racism.
Recent grand jury decisions in Ferguson and New York City exposed the open wound of racism in our society. Unfortunately, far too many followers of Jesus have allowed political pundits to dominate their thinking on this issue. And many white evangelicals continue to deny the need to address racism both in America and in the church.
In the midst of this, I've been doing my best to speak logically, compassionately and Biblically about the need for Christians to openly discuss racism and racial reconciliation.
On Tuesday, December 9th, it was my privilege to participate in a panel discussion at the Moody Bible Institute called "Ferguson: Think Biblically". This event was hosted by Moody's African American student group, "Embrace". I shared the stage with Moody Bible Institute professors Clive Craigen, Ernest Gray, and Angela Brown. You can listen to the entire event below (After introductions, the discussion begins at 13:43):