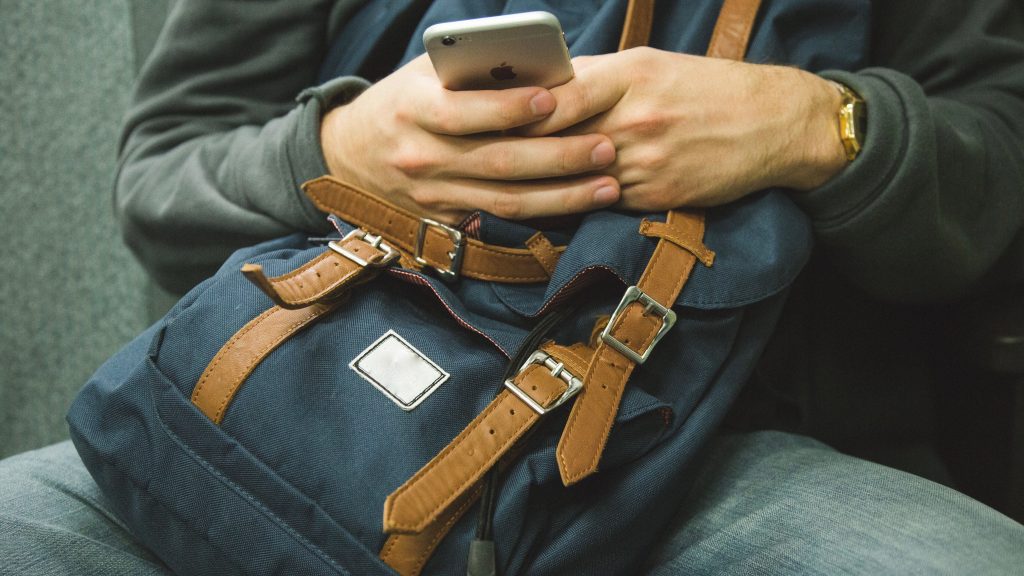 I shouldn't have clicked on the comments.
Past experience, common sense and the depravity of humanity gave me every reason to believe this particular Facebook comment stream would be a train wreck. But I looked anyway.
Christianity Today was diligent during the 2016 election to post editorials critiquing and praising the candidates. They also examined various perspectives regarding how Christians should vote when faced with undesirable options. As part of that ongoing election coverage, they posted an editorial by Nicole Massie Martin called, "A Farewell to Michelle Obama." While I'd encourage you to read it for yourself, here's a relevant excerpt:
Although conservatives and liberals in the church have important ideological differences with one another and different views of her party's political platform, nonetheless we can celebrate Obama as a compassionate servant leader. She has experienced both racism and sexism, and those experiences have prepared her to defend the disenfranchised. As First Lady, she chose to speak up for veterans, to stand with single mothers, to fight for the poor, and to advocate for the needy. Her witness gives me hope that the Christian community will hear the voices of people of color and advocate for issues that affect not only them but all of us in the body of Christ.
It should come as no surprise that many comments posted beneath the link on Facebook were tied to abortion. I respectfully disagree with the First Lady on this issue as well. In fact, I have no problem with anyone pointing out in a public forum that her support for this abhorrent practice is a scar on her legacy. It's fair game.
But I wasn't prepared to see the torrent of venomous, abusive and racist language directed at the wife of the President of the United States. Christianity Today wisely deleted the worst of the comments. But that means I can't prove to you I saw "She looks like a baboon" and "Watermelon" posted for the world to see. I guess you'll have to take my word for it, and use these screenshots as further evidence of the sickening depravity that ensued: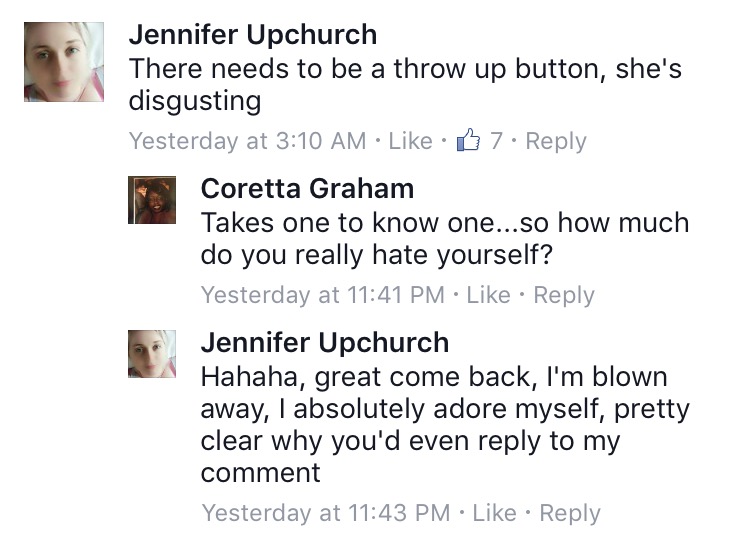 It's one thing to see these comments on a secular news organization's Facebook post. That's basically expected. But Christianity Today? While some of these commenters could be trolls intentionally stirring the pot, it's safe to assume at least a few of them consider themselves Christians. Not to mention all the countless people who either laughed at the comments or silently agreed without clicking "like."
This isn't a partisan issue. Followers of Jesus should be heartsick about this disgusting behavior. Whatever our political affiliation, we have Biblical expectations for conduct and speech related to those in governing authority. And I don't think it's a stretch to presume the spouses and children of leaders are included in these guidelines. Here's what God told us to do:
…give respect and honor to those who are in authority. (Romans 13:7)

Respect everyone, and love the family of believers. Fear God, and respect the king. (1 Peter 2:17)

Never make light of the king, even in your thoughts. And don't make fun of the powerful, even in your own bedroom. (Ecclesiastes 10:20)
Calling the First Lady of the United States a baboon, rubbish, transgender, disgusting, a man and a satanist is repugnant and sinful. Period. Anyone who speaks, writes or even whispers such thoughts should repent. In addition, this should prove beyond a shadow of a doubt that racism continues to plague both America and the church. I've written before about two words that prove racism still exists in the church. This incident adds a few more to the list.
It's my prayer that this election will motivate American Christians to completely reexamine our public behavior, reputation and idolatrous love affair with partisan politics. If not, our ability to influence a post-Christian culture with the Gospel will be destroyed beyond repair for decades to come. Who would believe us about Jesus if we tolerate this type of behavior?