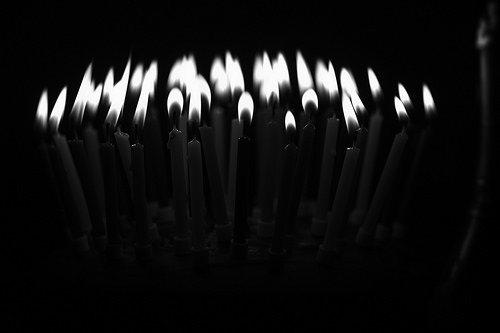 I couldn't believe it happened in my house. While I was there.
Being new in town, my wife and I worked hard to help our kids cultivate friendships. So when my son asked to invite all fifteen boys from his third-grade class over for a birthday party, we quickly agreed.
Things seemed to be going really well. They were consuming mass quantities of candy, and running around with Nerf guns in spurts of organized chaos. What we didn't realize was that we naively and unwittingly invited the class bully and a few of his followers. To make matters worse, we'd also invited the little boy they'd been tormenting at school for years. Before I discerned that we'd created this toxic cocktail, things quickly spun out of control. I stumbled too late upon the aftermath of name calling, shoving, punching and crying.
I was horrified. Devastated. Ashamed.
How could I repair a situation like this? Panicked improvisation ensued. I separated the bullies and dealt directly with their parents. My wife gathered the rest of the kids, lit candles on the cake, and masterfully redeemed what was left of the celebration. I pulled the victimized young man aside and did my best to speak words of kindness and encouragement into his tortured soul.
But the hardest part of the whole nightmare was when his father arrived to pick him up. After exchanging some nervous pleasantries, I told him what happened and offered one of the most gut-wrenching apologies I've uttered in years. I didn't bully his son personally. I didn't even witness what transpired. My kids weren't any part of it either. Yet repentance was both appropriate and expected.
This story sheds light on the intellectual framework I employ when embracing incidents of collective repentance for followers of Christ in the area of racism, whether or not one considers themselves to personally be a perpetrator.
Take, for example, what happened recently at a gathering of the Presbyterian Church in America. This denomination voted overwhelmingly to collectively repent of their racism, both past and present. Strikingly, they didn't even exist until nine years after the Civil Rights Act of 1964. Here's part of what they wrote:
"the 44th General Assembly of the Presbyterian Church in America does recognize, confess, condemn and repent of corporate and historical sins, including those committed during the Civil Rights era, and continuing racial sins of ourselves and our fathers such as the segregation of worshipers by race; the exclusion of persons from Church membership on the basis of race; the exclusion of churches, or elders, from membership in the Presbyteries on the basis of race; the teaching that the Bible sanctions racial segregation and discourages inter-racial marriage; the participation in and defense of white supremacist organizations; and the failure to live out the gospel imperative that "love does no wrong to a neighbor" (Romans 13:10) . . . the General Assembly urges the congregations and presbyteries of the Presbyterian Church in America to make this resolution known to their members in order that they may prayerfully confess their own racial sins as led by the Spirit and strive towards racial reconciliation for the advancement of the gospel, the love of Christ, and the glory of God."
Repentance marks the beginning of a life-saving relationship with Jesus Christ. We model the humble power of repentance when utilizing it as a catalyst for healing damaged interpersonal relationships. Corporate repentance naturally serves the same function.
I pray that other denominations and congregations will follow the example of the Presbyterian Church in America. This kind of corporate repentance has the power to germinate the seeds of restoration and reconciliation. It models the importance of humility and love for neighbors. And it shines a spotlight directly on the Gospel message for a culture in desperate need of peace and salvation.
photo credit: Candles bw via photopin (license)