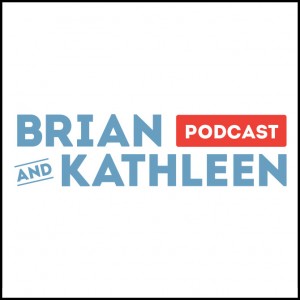 Most radio shows just dump their regular program into a podcast. We're not doing that.
That's why I'm particularly pumped to announce that I'm launching a brand new podcast through Moody Radio with Kathleen Zion! You don't need to listen to our morning show to understand the podcast. It stands all on its own. But we'll use clips and calls from the show to build new unscripted conversations about current events, trending topics and faith issues that matter.
How is it different than our morning show? Well, there really aren't any rules in podcasting. So Kathleen and I get to stretch a bit. Dig deeper. Push the boundaries. And other related clichés.
Oh, and like usual, I'll tell terrible jokes and say awkward things. And Kathleen will do impressions and sing spontaneously. Hopefully you'll laugh with us. Or at us.
Before I give you the link to listen, would you consider doing us a favor? If you enjoy what you hear, please take time to rate and review our Podcast on iTunes. It really helps us spread the word, and get noticed. Pretty please?
Download our 3 inaugural episodes now via iTunes: Click here
Stream the podcast online: Click here